If you don't know how you will get your children engaged and active in discovering their life careers, ask Los Angeles County Deputy Probation Officer Robby Robinson—he has a lot of answers. Robinson was a featured speaker at the L.A. County Department of Probation's "Take Our Daughters and Sons To Work Day" event. This national program helps girls and boys discover the power and possibilities associated with a balanced work and family life; it involves children in the process of thinking imaginatively about their family, work and contribution to the communities they live in. Robinson spoke to a group of approximately 40 children of Probation Department staff members. This event provided students the opportunity to learn more about the work their parents, guardians or mentors do to protect Los Angeles County families.

"Son, if you don't (stop) acting up this minute," the man warned, "we will not be going to Walmart." The man's toddler daughter, whom he was carrying, let out a proud "yay" after the "threat" was made. Meanwhile, the son went back to fiddling with the yogurt cups. No offense to the people at Walmart, but that dad's "threat" sounded more like a reward than punishment (perhaps the child would have shaped up if Dad mentioned Target?).
Los Angeles, CA.--Candles were lit and tears trickled down the faces of mothers, fathers, friends...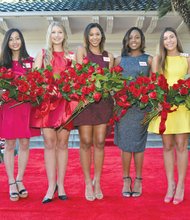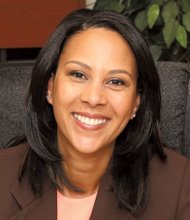 Winner of both the Grand Jury Prize for dramatic feature and the Audience Award for U.S. dramatic film at the 2013 Sundance Film Festival, director Ryan Coogler's "Fruitvale Station" follows the true story of Oscar Grant (Michael B. Jordan), a 22-year-old Bay Area resident who wakes up on the morning of December 31, 2008 and feels something in the air. Not sure what it is, he takes it as a sign to get a head start on his resolutions: being a better son to his mother (Octavia Spencer), whose birthday falls on New Year's Eve, being a better partner to his girlfriend Sophina (Melonie Diaz), who he hasn't been completely honest with as of late, and being a better father to Tatiana (Ariana Neal), their beautiful four year-old daughter. Crossing paths with friends, family, and strangers, Oscar starts out well, but as the day goes on, he realizes that change is not going to come easily. His resolve takes a tragic turn, however, when BART officers shoot him in cold blood at the Fruitvale subway stop on New Year's Day. Oscar's life and tragic death would shake the Bay Area — and the entire nation — to its very core.
Yesterday, eight days into the Republican government shutdown, President Obama spoke from the White House about the need for Republicans in Congress to stop threatening another recession just to sabotage Obamacare, stop demanding ransom just for doing their jobs, and just vote to reopen the government. He talked about the toll this shutdown is already taking on our country and the economy, and warned against the dire consequences of a default if Congress doesn't act to prevent an economic shutdown.

Lee Daniels' "The Butler" is set against the tumultuous political backdrop of 20th century America. Academy Award® nominated director Lee Daniels' ("Precious") epic drama tells the story of fictional White House butler Cecil Gaines (Forest Whitaker), who serves during seven presidential administrations between 1957 and 1986. The film is inspired by Wil Haygood's 2008 Washington Post article "A Butler Well Served by This Election" which chronicled the real life of former White House butler Eugene Allen. The film begins in 1926 and follows a young Cecil as he escapes the tyranny of the fiercely segregated South in search of a better life. Along his arduous journey to manhood Cecil learns invaluable skills that ultimately lead to an opportunity of a lifetime: a job as a butler at 1600 Pennsylvania Avenue. There, Cecil becomes a firsthand witness to history and the inner workings of the Oval Office as the civil rights movement unfolds. At home, his loving wife Gloria (Oprah Winfrey) raises their two sons, and the family benefits from a comfortable middle-class existence enabled by Cecil's White House position. But Cecil's commitment to his "First Family" fosters tensions at home, alienating Gloria and creating conflict with his anti-establishment son (David Oyelowo). Through the eyes and emotions of the Gaines family, Daniels' film follows the changing tides of American politics and race relations; from the assassinations of John F. Kennedy and Martin Luther King, to the Freedom Riders and Black Panther movements, to the war in Vietnam and the Watergate scandal, Cecil experiences the effects of these events as both an insider and a family man. With an incredible supporting cast that includes Yaya Alafia, Mariah Carey, John Cusack, Jane Fonda, Cuba Gooding, Jr., Terrence Howard, Elijah Kelley, Minka Kelly, Lenny Kravitz, James Marsden, Alex Pettyfer, Vanessa Redgrave, Alan Rickman, Liev Schreiber and Robin Williams, Lee Daniels' "The Butler" is a story about the resilience of one man, the growth of a nation, and the power of family.
Create search alert for "take our daughters and sons to work day"