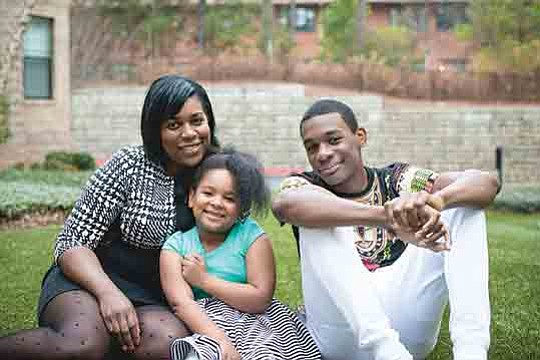 Shyronn Jones, 39, and her children, Shyloh, 5, and Shymere, 14, live in Atlanta. The federal program called Housing Opportunities for Persons With AIDS helps Jones afford an apartment near a park where her daughter can safely play. (Photo by Trevor Cochlin/Courtesy of the Jones family)
Stories this photo appears in:

In a bipartisan push, Congress has restructured a federal housing program for HIV patients to funnel more money into areas struggling to control the spread of the virus. While legislators and housing advocates say the adjustments will better target regions with high rates of HIV, the changes are likely to mean less money for some of the large cities that faced the early effects of the epidemic. But California's largest city, Los Angeles, will see its percentage of total program funding increase, as will San Diego, the state's second largest city.