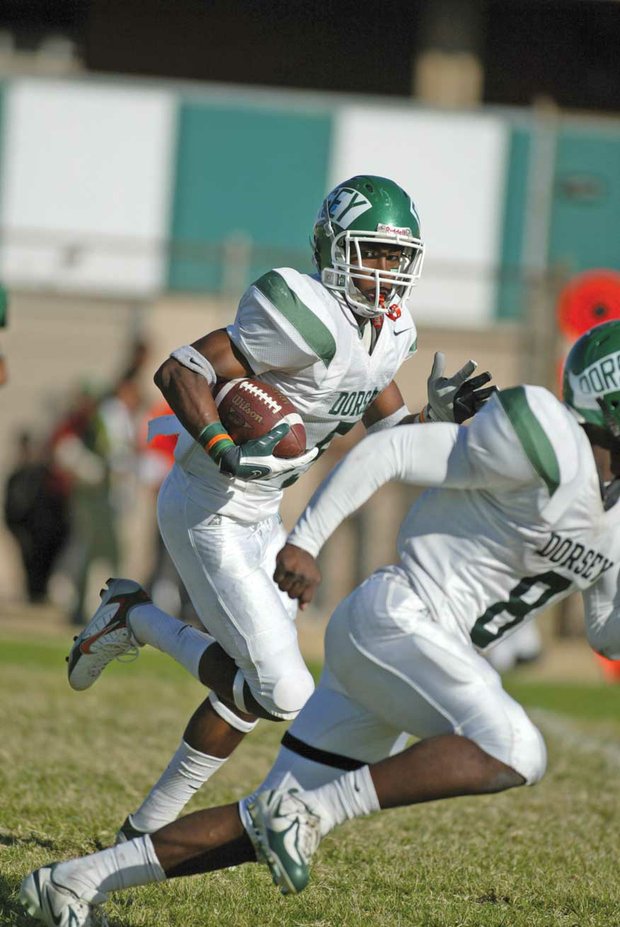 Rahim Moore was a star at Dorsey High School. He went on to play at UCLA, and currently plays for the Denver Broncos. In the foreground, Johnathan Franklin blocks for him. Franklin also played at UCLA, where he set the all-time single season and career rushing records. He currently plays for the Green Bay Packers./OW photo courtesy of Jason Lewis
Stories this photo appears in:

Parents and students need a plan to help enhance their chances of being noticed
Sports have been an institution in the African American community for decades. It has been a vehicle to higher learning on the collegiate level, and, for a select few, a professional career has been like a winning lottery ticket. Sports have been a means to competitive glory and to a lifestyle that most people can only dream of.