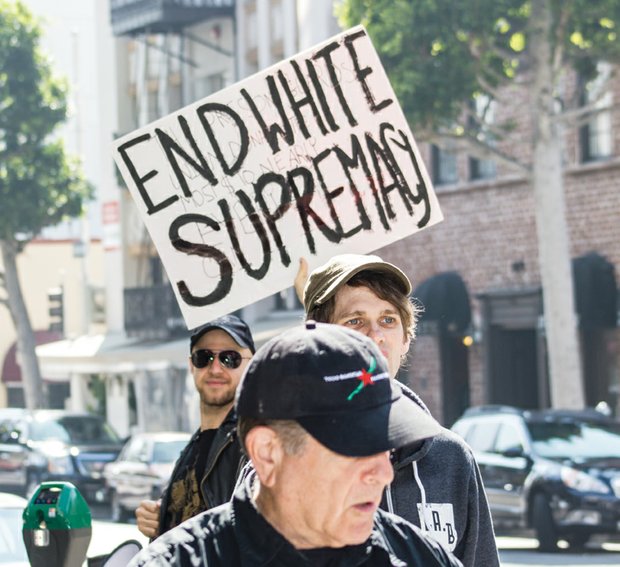 Stories this photo appears in:
Black leaders converge with Neo Nazi's for a 'National Conversation on Race'
Beverly Hills is perhaps better known as a shopping Mecca for those seeking the ultimate in glitz and glamour, but this week it was slated for a discussion on race, that problem that still irks America in this, the second decade of a new millennium. The actual venue selected, H.O.M.E. (House of Music & Entertainment), a site normally utilized for dinner/Jazz concerts, is just a few blocks from the epicenter of Rodeo Drive, with much of the same opulence associated with that more famous address.