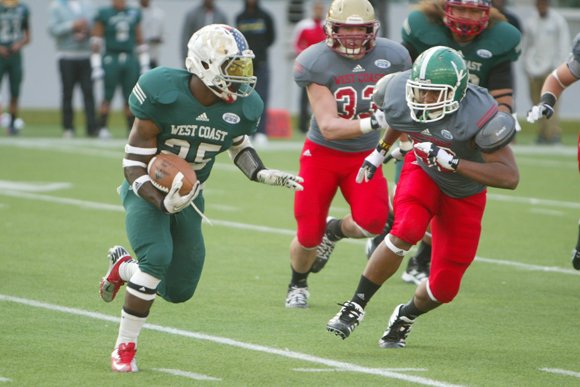 At last year's West Coast Bowl, over 90 high school football players who are now playing for BCS conference schools battled it out before they headed off to college. Photo by Jason Lewis
Stories this photo appears in:

Anybody who is anybody in high school football in the Southern California area knows about B2G Sports. Over the past 14 years they have trained many of the top athletes in this region, and they have helped populate many college football rosters, especially in the PAC-12. The competition at their clinics is as fierce as any other place in the nation.