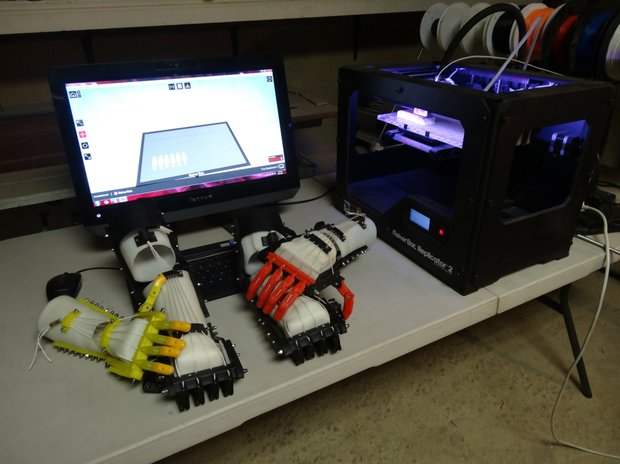 Its designs are open source, meaning anyone with access to 3-D printers can print out the parts and assemble them.
Stories this photo appears in:

He made his own replacement fingers, now creates them for others
"I was in a position to see exactly what happens in the human hand. I got the basics of what it's all about and thought yeah, I'll make my own."