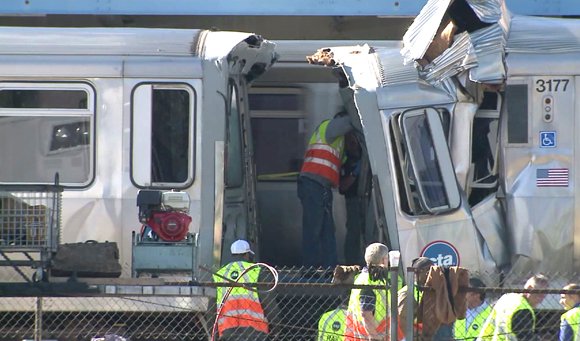 Chicago Two commuter trains crashed Monday near Chicago, injuring dozens of people, CNN affiliate WLS reported. Authorities in Forest Park, Illinois, say 48 people were transported to hospitals with what are believed to be minor injuries, the station reported.
Stories this photo appears in:

A Chicago commuter train that was parked in a service yard somehow moved onto a rail line and smashed into an oncoming train early Monday, injuring dozens of people.