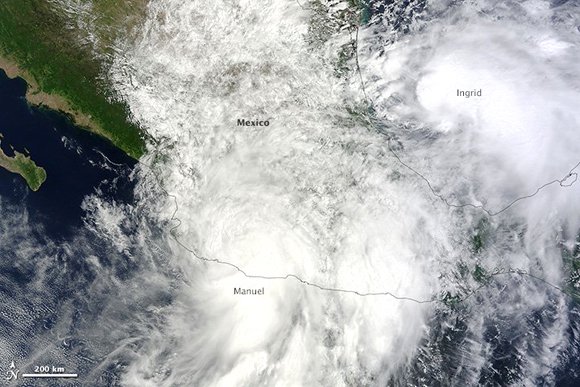 Both Hurricane Ingrid and Tropical Storm Manuel came ashore over Mexico on September 15 and 16, affecting two-thirds of the country at once. The country experienced a rare double strike as two storms moved ashore simultaneously, one from the Pacific and one from the Atlantic. The last time such an event occurred was 1958, reported the Weather Channel.
Stories this photo appears in:
Rains from storms have killed at least 80
Mexico's president said dozens of people were missing after a mudslide that buried homes as Manuel pounded the country's Pacific coast.