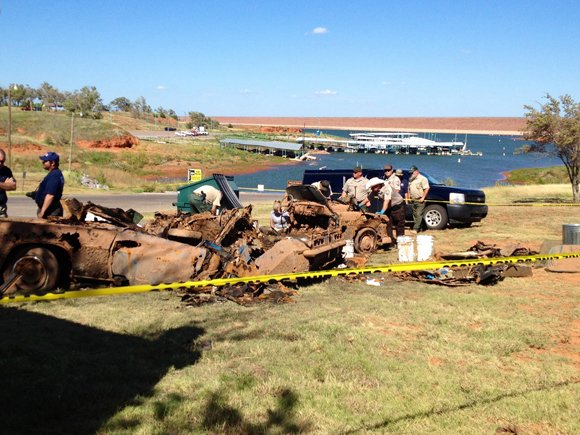 Oklahoma deputies pull bodies from a lake in Custer County, Oklahoma on September 18, 2013. The bodies may be from disappearances dating back to the 1960s and 1970s.
Stories this photo appears in:

Routine police training with sonar gear leads to macabre discovery at lake bottom
It began as routine training with new sonar equipment on an Oklahoma lake. But what highway patrolmen found from their boat was macabre. It was a car.