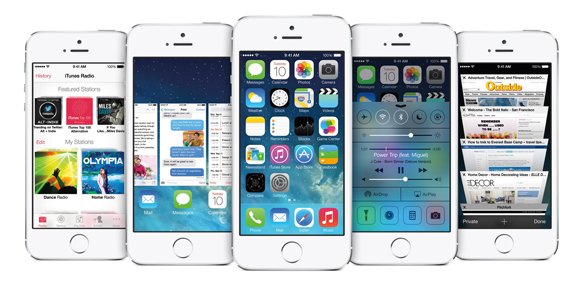 The new iOS 7 iPhone software not only has a new look, but Apple successfully addresses many long-standing issues.
Stories this photo appears in:

A new OS can include bugs or slow down older devices
Apple is releasing its latest operating system for the iPhone, iPad and iPod Touch today. The system, iOS 7, will come installed on the new iPhone 5S and 5C models that go on sale Friday.