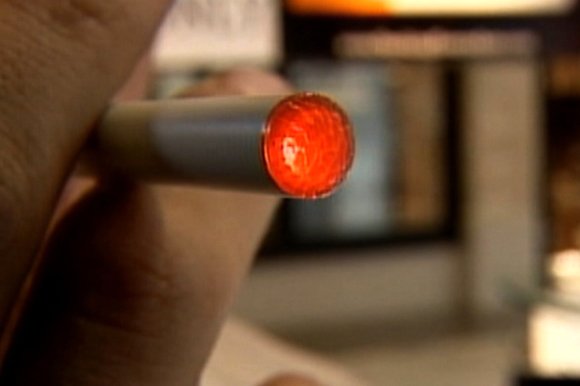 E-cigarettes are smoke-free electronic products that turn nicotine and other chemicals into vapor inhaled by the user.
Stories this photo appears in:

It found few teens go on to smoke cigarettes, use other kinds of tobacco after 'vaping'
E-cigarettes don't appear to entice teens to try smoking tobacco, a new study says.

Opponents worry e-cigarettes are being marketed to kids
If the tiny sample of smokers in a new study in the British journal Lancet are any indication, electronic cigarettes might be slightly more effective than nicotine patches in helping people quit smoking.