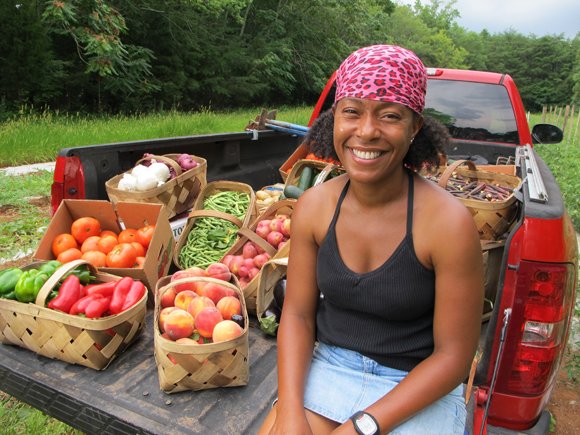 Robin Emmons has grown more than 26,000 pounds of fruits and vegetables to help more than 72,000 people in Charlotte, North Carolina who lack access to fresh, healthy food. Emmons estimates that her fruits and vegetables are about half the price of organic produce sold in stores.
Stories this photo appears in:

Many low-income Americans lack easy access to fresh, healthy food
For more than a decade, Robin Emmons felt helpless as her older brother lived on the streets, eating out of garbage cans.