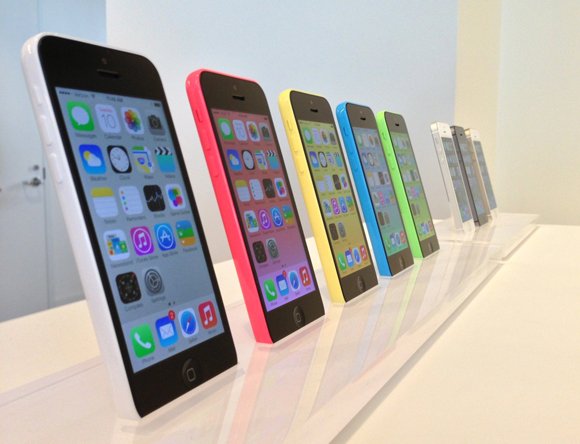 The newest iPhone offerings from Apple, Inc. are pictured following the tech giant's event in Cupertino, Tuesday, September 10th, 2013. Apple unveiled the iPhone 5S and iPhone 5C.
Stories this photo appears in:

Experts say tech is nice, but won't be game-changer
The most impressive feature of the new iPhone 5S may be its ability to turn your finger into a password.