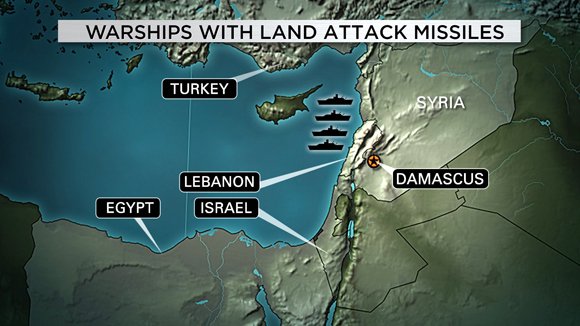 Cruise missiles fired from one of four U.S. Navy destroyers deployed in the Mediterranean Sea could be used to strike Syrian "command and control" facilities.
Stories this photo appears in:
President Barack Obama stepped on a big limb when he threatened "limited action" against Syria because the country allegedly used chemical weapons against their own people.
The world is waiting to see whether the United States will strike against the Syrian regime — and whether anyone will join in.