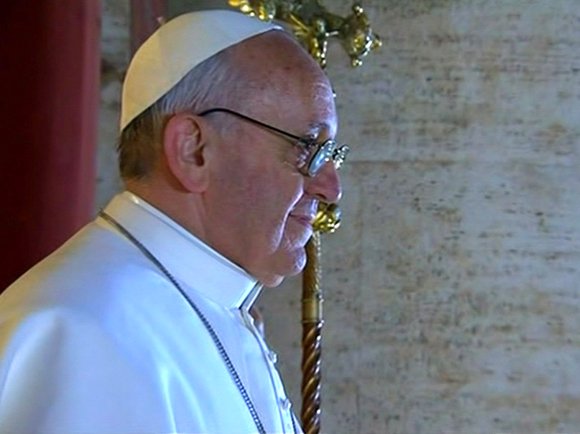 Pope Francis.
Stories this photo appears in:

With his penchant for crowd-pleasing and spontaneous acts of compassion, Pope Francis has earned high praise from fellow Catholics.

Pope Francis said the church has the right to express its opinions but not to "interfere spiritually" in the lives of gays and lesbians, expanding on explosive comments he made in July about not judging homosexuals.

As President Obama rallies support for a military strike on Syria, Pope Francis condemned chemical weapons and called for an international day of fasting and prayer to press for a peaceful resolution to Syria's escalating civil war.