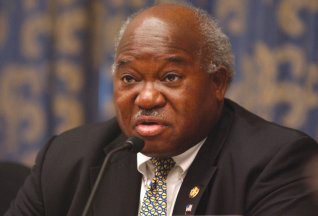 Stories this photo appears in:

Noted for his education advocacy
Major Robert Odell Owens was a New York politician and a prominent member of the Democratic Party who served in the United States House of Representatives from 1983 to 2007, representing the state's 11th Congressional district. Owens died Oct. 21, in New York City of renal and heart failure. He was 77.