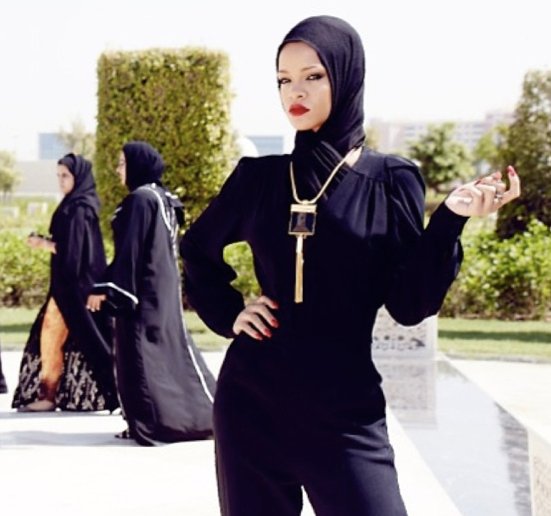 A covered-up Rihanna was decked out in a dark outfit, complete with what looked like the head gear worn by Muslim women. She posed in bright red lipstick and posted the pictures on her Instagram account.
Stories this photo appears in:

Pop princess Rihanna sells albums for her sultry, attention-grabbing poses. But during a visit to the United Arab Emirates, her poses got her into hot water.