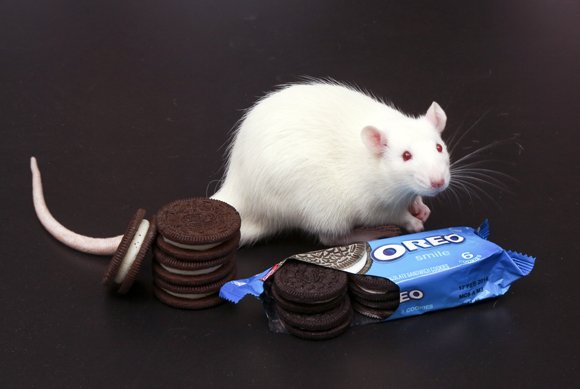 Students and a professor of neuroscience at Connecticut College said they have found evidence that shows Oreo cookies are just as addictive as cocaine - at least in lab rats. The study was designed to show that there is the potential for addictiveness of both high-fat and high-sugar foods, and Professor Joseph Schroeder and his students found rats had an association between the pleasure of eating Oreos and a specific environment was the same as cocaine or morphine and a specific environment.
Stories this photo appears in:

Anyone who's ever eaten an Oreo knows how difficult it can be to eat just one. Scientists have long suspected that our brains crave junk food in the same way they crave other pleasurable substances, such as illegal drugs.