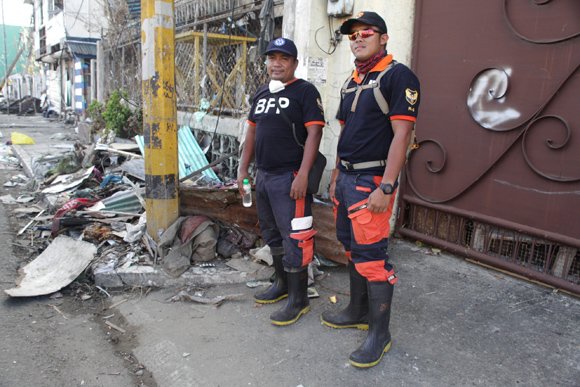 Don Pomposo, left, and Vincent Albert Garchi Torena — just two of many with the grisly task of removing the bodies of those killed by Typhoon Haiyan in and around Tacloban.
Stories this photo appears in:

Officials are still struggling to quantify the dead
They're doing a job nobody wants to do in a place few want to be. But their deeply unenviable task is a vital step toward getting Tacloban, the Philippines city decimated by the fury of Super Typhoon Haiyan, back on its feet.