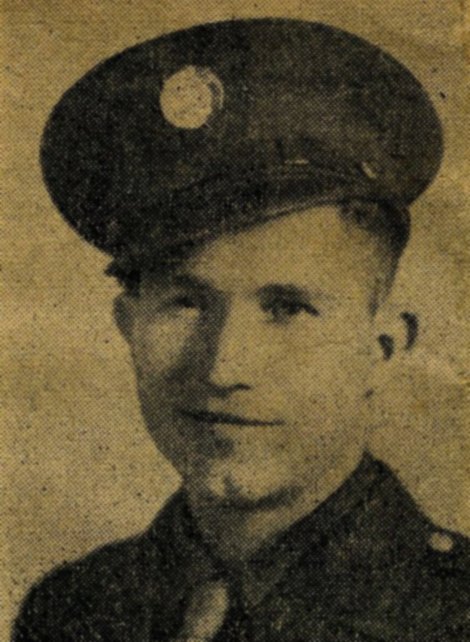 Army Pfc. Clarence M. Merriott, 21, of Stilwell, Oklahoma was killed on D-Day+13, June 19, 1944, off the coast of Utah Beach in France. Merroitt served with the 300th Engineer Combat Battalion.
Stories this photo appears in:

Matthew Carlson, 59, bought a Purple Heart for sale at a swap meet
Mixed in with costume jewelry and trinkets was a gold and purple heart-shaped medal bearing the image of George Washington.