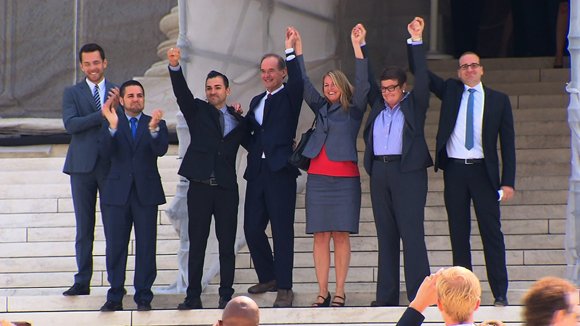 Hollingsworth v. Perry Plaintiffs Kris Perry and Sandy Stier, and Paul Katami and Jeff Zarrillo exit the Supreme Court hand in hand on June 26, 2013. Reflecting the nation's deep cultural divide over same-sex marriage, the Supreme Court on Wednesday delivered mixed rulings that will extend many federal benefits to gay and lesbian couples married in states where it's legal but leave the broader issue of same-sex marriage rights nationwide for another day.
Stories this photo appears in:

It's no secret that many in Hollywood support same-sex marriage, and there was plenty of social media cheering going on Wednesday after the Supreme Court decisions.