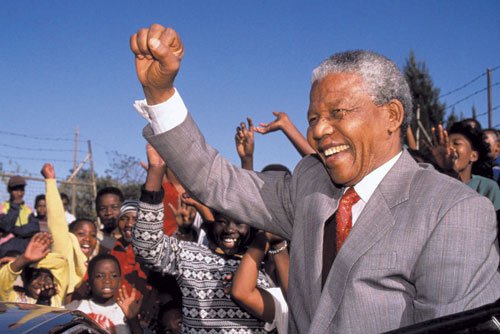 Nelson Mandela
Stories this photo appears in:
Tributes take place worldwide
As an ailing Nelson Mandela recuperates in a South African hospital, the world celebrated his 95th birthday Thursday, honoring his legacy in various ways, including performing 67 minutes of community service.
After spending 27 years in prison, he freed his nation
The man the world knows as Nelson Mandela was born on July 18, 1918, almost 95 years ago, in Transkei, South Africa. His name at birth was Rolihlahla Mandela, not Nelson Mandela.