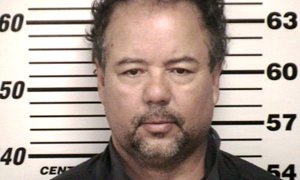 Ariel Castro is accused of holding three young women captive for 10 years in his Cleveland, Ohio home.
Stories this photo appears in:

Castro's attorney says more protection should have been provided
He was sentenced to life in prison plus 1,000 years for a heinous crime, but in the end he cut that life short. Ariel Castro, convicted of kidnapping and raping three women, as well as murder, committed suicide in his prison cell Tuesday night, the Franklin County, Ohio, coroner's office said.