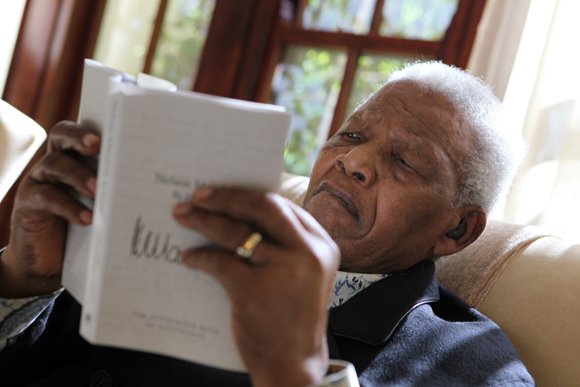 South Africa's first Black president Nelson Mandela.
Stories this photo appears in:

Hospitalized since June 8 for recurring lung infection
SOUTH AFRICA — Former South African President Nelson Mandela still is in critical but stable condition, but is responding to treatment, President Jacob Zuma's office said Wednesday, citing Mandela's doctors.
After spending 27 years in prison, he freed his nation
The man the world knows as Nelson Mandela was born on July 18, 1918, almost 95 years ago, in Transkei, South Africa. His name at birth was Rolihlahla Mandela, not Nelson Mandela.

Security increased around Pretoria hospital
PRETORIA, South Africa — Authorities increased security around a Pretoria hospital where former South African leader Nelson Mandela remained in intensive care, three days after being rushed there with a recurring lung infection.