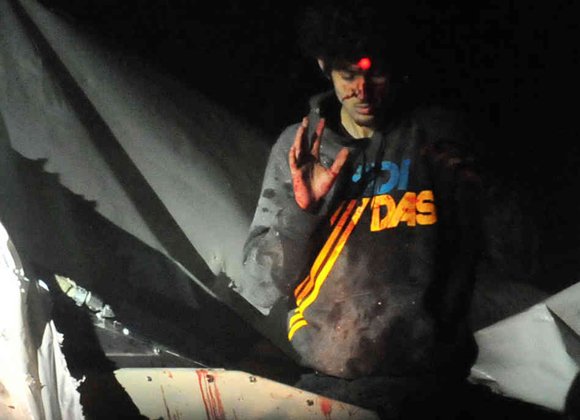 Boston Marathon bombing suspect Dzhokhar Tsarnaev during his capture and what appears to be a red laser trained from afar on his head.
Stories this photo appears in:

BOSTON, Mass. — A Massachusetts State Police sergeant will be on desk duty pending the outcome of an internal investigation over his unauthorized release of photos showing the hunt and capture of one of the Boston bombing suspects.