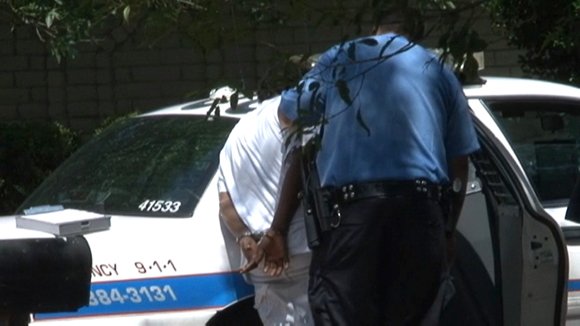 Police in Houston find 'prison room,' up to 8 possibly held captive
Texas authorities are investigating whether eight people were held captive for years in a north Houston house, with some perhaps dwelling in what has been described as a "prison room." Pictured is a person who has been detained for questioning.
Stories this photo appears in:

HOUSTON, Texas — Texas authorities freed four men Friday who they said appeared to have been held captive in a north Houston home — some in a garage-turned-prison — where the men were forced to turn over their disability and veterans checks.