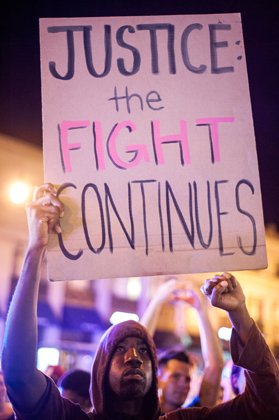 CNN iReporter Michael Kandel followed protestors around the streets of Washington, D.C., after George Zimmerman was found 'not guilty' of second degree murder on July 13, 2013.
Stories this photo appears in:
TALLAHASSEE, Fla. — Florida Gov. Rick Scott met with protesters overnight and defended his position to not amend his state's controversial "stand your ground" law.