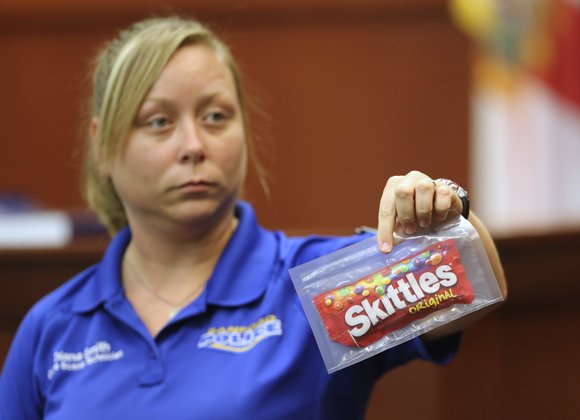 Diana Smith, crime scene technician for the Sanford Police Department, shows the jury a bag of Skittles, which was collected as evidence at the crime scene, during Zimmerman's trial in Seminole circuit court in Sanford, Fla. Tuesday, June 25, 2013. Zimmerman has been charged with second-degree murder for the 2012 shooting death of Trayvon Martin.
Stories this photo appears in:

The Department of Justice has asked the Sanford, Florida, police department to hold all evidence related to the George Zimmerman case, Sanford Capt. Jim McAuliffe said Thursday.