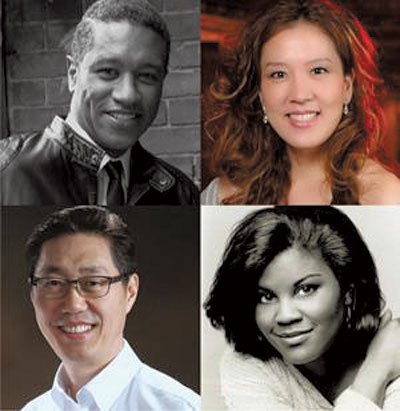 Top row, left to right: Bass-baritone Mark S. Doss and pianist Phoenix Park-Kim. Second row: Composer Joo Poong Kim and soprano Anita Johnson.
Stories this photo appears in:
A medley of ethnic cooperation characterizes the performances
A national and local multi-ethnic lineup of Classical and Opera artists will perform at 3 p.m. Sunday, Aug. 18, to celebrate the 50th anniversary of Martin Luther King Jr.'s "I Have a Dream" speech at the 1963 March on Washington.