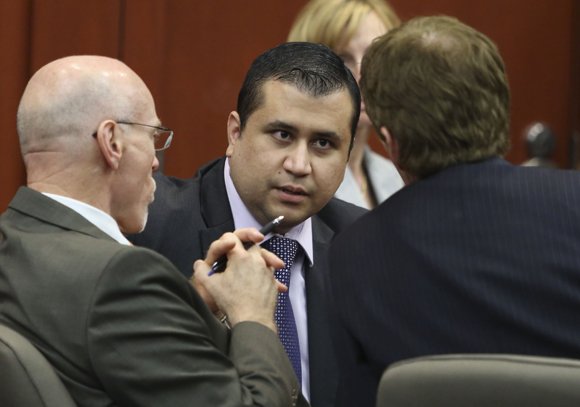 Jury finds George Zimmerman not guilty
George Zimmerman talks to his attorneys Don West, left, and Mark O'Mara late in the day during jury deliberations in his trial in Seminole circuit court in Sanford, Fla. Saturday, July 13, 2013. Zimmerman was charged with second-degree murder in the fatal shooting of Trayvon Martin, an unarmed teen, in 2012. Zimmerman says he shot Martin in self-defense after Martin attacked him.
Stories this photo appears in:

There were five key problems in the case against George Zimmerman, leading to his acquittal Saturday in last year's shooting death of 17-year-old Trayvon Martin: Appropriate charge?