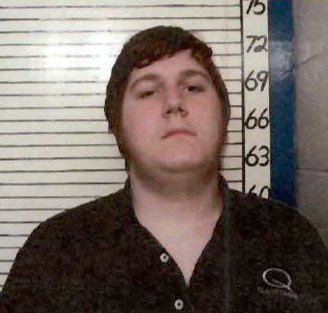 Teen in jail for months over 'sarcastic' Facebook threat
It was a sarcastic Facebook comment during an argument about a video game. And, according to the father of 19-year-old Justin Carter, it was enough to land his son behind bars for months, facing the possibility of years in prison. Carter, who is currently on suicide watch in Comal County Jail near San Antonio, Texas, has been in locked up since February. He faces a charge of making terroristic threats, a felony that could theoretically bring a sentence of up to eight years.
Stories this photo appears in:

Anonymous donor posted $500,000 bond
The Texas teen facing a felony terrorism charge over an alleged threat on Facebook has been released on bail after an anonymous donor posted a $500,000 bond.