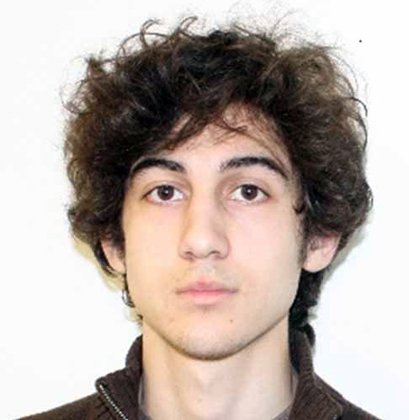 Boston Marathon bombing suspect is identified as 19- year-old Dzhokhar Tsarnaev.
Stories this photo appears in:

Bombings left three dead, more than 260 wounded
WALTHAM, Mass. — Jamal Abu Rubieh, owner of the Brookline Lunch cafe, knew something wasn't right when Brendan Mess and Erik Weissman sat quietly in a back corner booth that August night in 2011.

BOSTON, Mass. — When the public last saw accused Boston Marathon bomber Dzhokhar Tsarnaev, he was climbing out of a motorboat dry-docked in the backyard of a Watertown, Massachusetts, home.