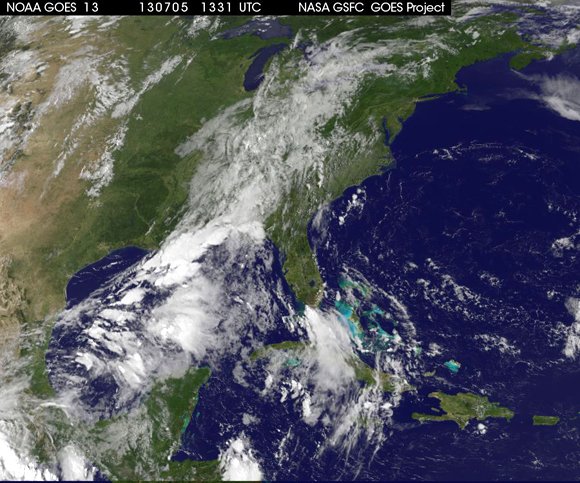 NOAA GOES 13 satellite captures a view of the eastern half of the U.S at 9:31AM ET on Friday, July 5, 2013. The National Weather Service forecasts a persistent flow of tropical moisture will bring showers and thunderstorms across the Southeast and into the Tennessee and Ohio Valleys on Friday and into the weekend. Some of the showers and thunderstorms will be capable of producing heavy rain, bringing a threat of flash flooding. Meanwhile, the excessive heave wave in the West will continue to shrink.
Stories this photo appears in:

California's extreme heat is expected to break Saturday
There are two words that summarize the July Fourth holiday that was and the weekend ahead: hot and soggy.