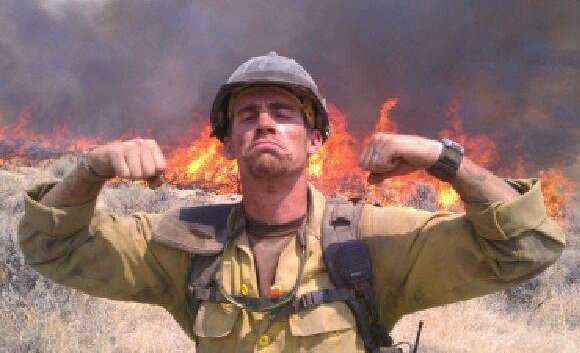 Andrew Ashcraft, 29, is one of the nineteen members of an elite Arizona wildfire-fighting unit that was killed Sunday, June 30, 2013. This photo shows him fighting the fire on Saturday. His mother, Deborah Pfingston, told CNN's Brian Todd, "He loved being a hot shot. He wanted to do hot shot work until he physically no longer could do it. He trained feverishly."
Stories this photo appears in:

Containment is officially listed at 8%
PRESCOTT, Arz. — Firefighters determined to snuff out a wildfire that killed 19 of their colleagues scoured the scorched earth near Prescott, Arizona, on Wednesday, searching for smoldering vegetation that could reignite and further spread the deadly Yarnell Hill blaze.