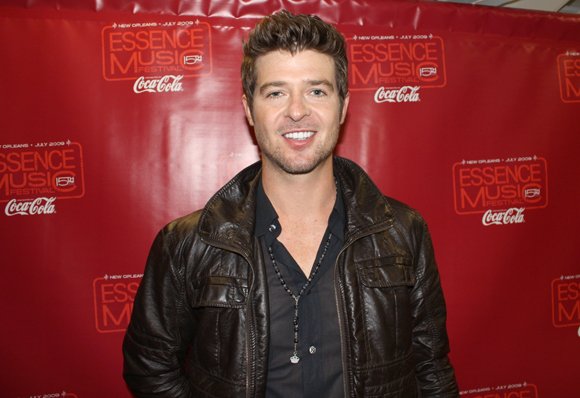 Robin Thicke.
Stories this photo appears in:

Miley Cyrus bore the brunt of public outcry after a salacious VMA performance
I promised myself that I wouldn't do it. I wasn't going to jump in to the whole Miley Cyrus circus. No siree. The pond was full. The seats were all taken. Social media was in overdrive.