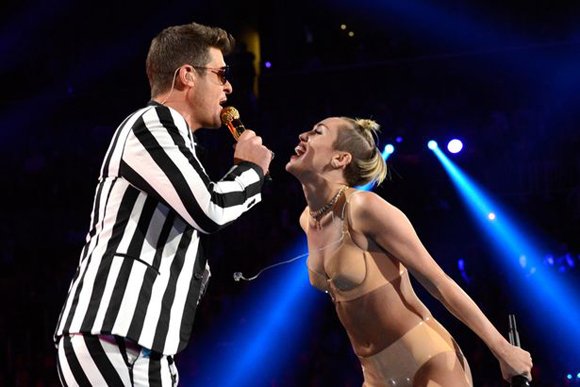 Miley Cyrus performs at the MTV's Video Music Awards with Robin Thicke.
Stories this photo appears in:

Many parents worry about the impact of Cyrus' performance on her young fans
My list of reasons why I'm glad my girls, ages 5 and 7, were too young to ever get into "Hannah Montana" grew exponentially longer after Miley Cyrus' unforgettable "twerking" in a bra and undies at MTV's Video Music Awards).

Cyrus has increasingly worked to shed her Disney image
Every awards ceremony has its reputation, and MTV's Video Music Awards proudly wears the badge of scandal.