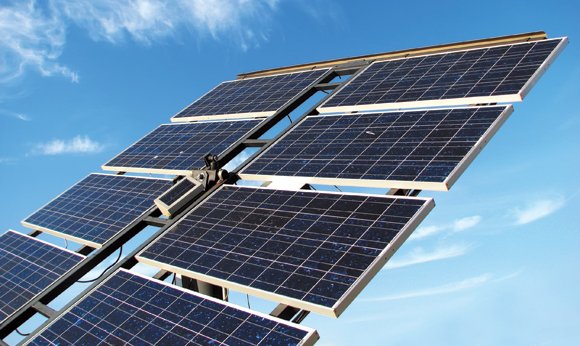 Stories this photo appears in:

AV officials tackle dust, hail, how to store sunshine
Expanding civilization within the desert has always been a precarious proposition. So it is with the new solar power projects taking place in the Antelope Valley. The issue this time is determining how to deal with the natural environment which can provide numerous obstacles to progress.