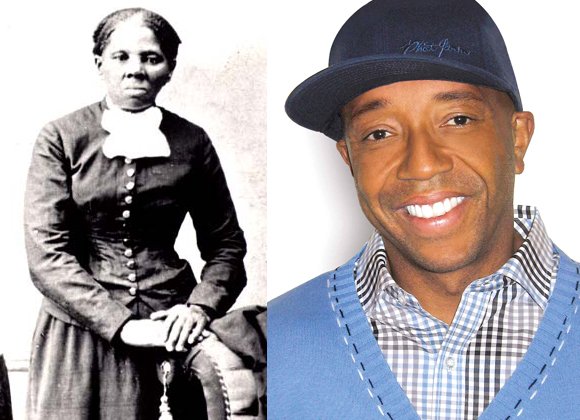 Harriet Tubman and Russell Simmons.
Stories this photo appears in:

Every time I hear the voice of Russell Simmons, I hear a cool, clean, clear meditative voice, especially on Twitter where he drops his yoga knowledge in a reflective way. I guess he wasn't folding his legs and saying a centered "Om" when he decided to ridicule an African woman.