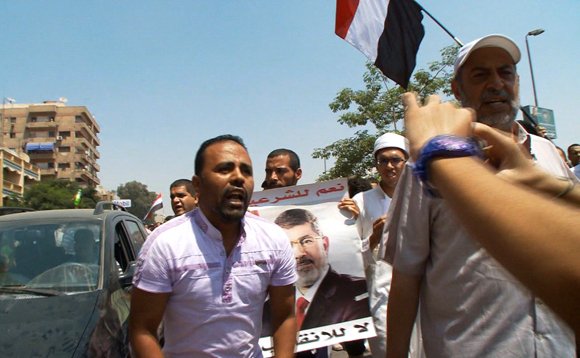 Deadly clashes between supporters of deposed President Mohammed Morsy and security forces erupted Friday, August 16, 2013, across Egypt. Thousands of protesters, primarily supporters of the Muslim Brotherhood, defied a government-imposed curfew, staying put in Cairo's Ramses Square and the streets, while military vehicles were deployed across Cairo and Giza, taking up positions in squares and near government institutions.
Stories this photo appears in:

At least 36 Muslim Brotherhood prisoners are killed in a jailbreak attempt
CAIRO, Egypt — Egypt remained a powder keg Monday, with 25 soldiers killed in a Sinai ambush and onetime ruler Hosni Mubarak winning acquittal on a corruption charge.