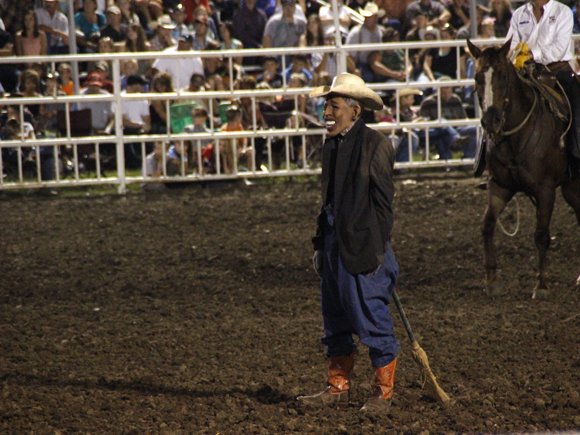 A rodeo stunt at the Missouri State Fair has come under criticism after a clown donned a Barack Obama mask and stuck a broom up his backside. The stunt took place during the bull riding competition on Saturday night. Rodeo announcer Mark Ficken, president of the Missouri Cowboy Rodeo Association and a school superintendent, announced a special guest: "President Obama."
Stories this photo appears in:

African American news headlines for the week of August 26, 2013.