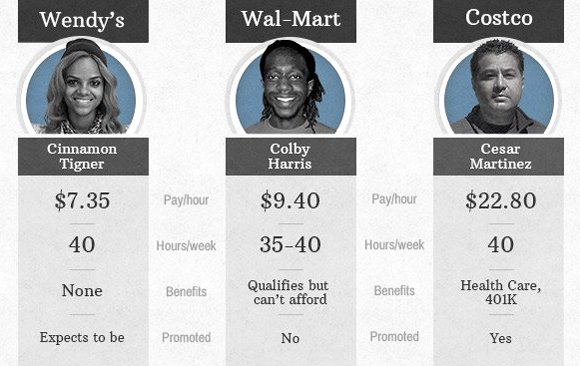 Worker wages: Wendy's vs. Wal-Mart vs. Costco
Cinnamon Tigner, Colby Harris and Cesar Martinez hold similar positions at Wendy's, Wal-Mart and Costco, respectively. Their levels of experience vary but the wages are representative of the average worker we interviewed.
Stories this photo appears in:

Can a company make money and also pay its workers well? Many aren't quite hitting the right balance. Hundreds of dissatisfied workers at major American companies like Wal-Mart, McDonald's and Wendy's have either walked off work or joined protests nationwide in the past year demanding higher wages and better benefits.