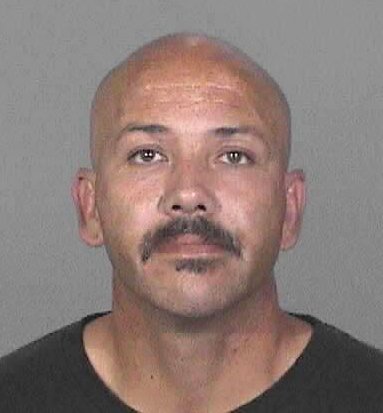 Paroled Sex Registrant Kidnaps 17-year-old Girl in Palmdale
On Friday, August 2nd, 39-year old Palmdale resident Richard Stine, who is on active parole for forcible rape and who has an ankle monitor, kidnapped a 17 year-old female at the corner of 30th Street East and Palmdale Boulevard, in the City of Palmdale.
The victim was walking eastbound on Palmdale Blvd when Stine allegedly approached her from behind and pushed an object into her back. The victim said Stine told her to keep walking or he would shoot her. As Stine forcibly escorted her across the street the victim began to waive her arms in an attempt to gain attention from passersby. Stine eventually forced the victim behind a church and out of the view of the public.
A concerned Palmdale citizen saw the female who looked in distress and immediately called Palmdale Sheriff's Station. Deputies quickly responded, when the victim saw them, she broke free from Stine and ran towards the deputies. Stine immediately gave up.
The victim was uninjured.
Stine was arrested and booked at the Palmdale Sheriff's Station. He was booked on charges of kidnapping with the intent to rape, with a bail amount of $100,000 in addition to a parole hold. Stine is scheduled to be arraigned on August 5, 2013 at the Antelope Valley Courthouse.
Stories this photo appears in:

A convicted sex offender was sentenced today to 30 years to life in state prison for kidnapping a 17-year-old girl in an attack thwarted by sheriff's deputies after a good Samaritan's 911 call.

PALMDALE, Calif. — Bail was set at $2 million today for a sex offender parolee charged with attempting to kidnap a 17-year-old girl in Palmdale.