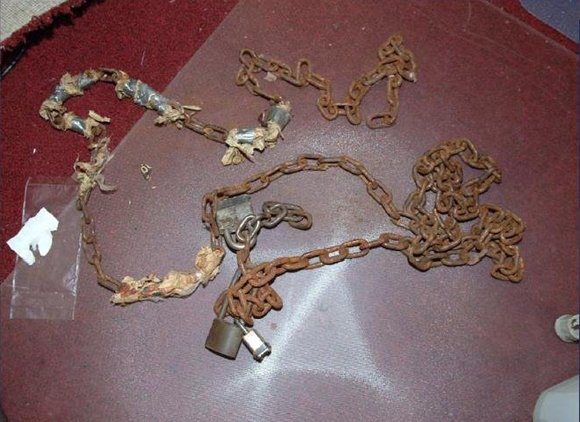 Prosecution presents images in Power Point slide show
Judge Michael Russo sentences kidnapper Ariel Castro to life in prison, plus 1,000 years. Castro pleaded guilty on Friday, July26, 2013 to 937 counts, including murder and kidnapping, in exchange for the death penalty being taken off the table. The charges stem from his kidnapping, rape and assault of three women: Michelle Knight, abducted in 2002; Georgina DeJesus, abducted in 2004; and Amanda Berry; abducted in 2003. All three women kept diaries with Castro's permission, providing many of the details of their abuse. His 1,400-square-foot home was reconfigured to keep their whereabouts a secret. The back door was outfitted with an alarm, bedspreads and curtains obscured parts of the home, a porch swing was placed in front of the stairs leading to the room where Castro held the women and girl hostage.
Stories this photo appears in:
Insists he's not a "violent sexual predator"
CLEVELAND, Ohio — In handing down a sentence of life in prison plus 1,000 years to Ariel Castro, an Ohio judge told the kidnapper on Thursday that there was no place in the world for his brand of criminal.