President Biden released executive orders to advance racial equity
Across federal agencies
Isabell Rivera, OW Contributor | 3/10/2021, 4:19 p.m.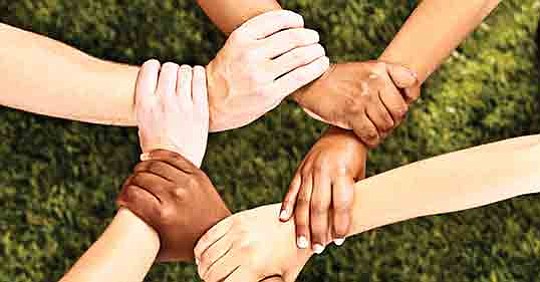 President Joe Biden made it his mission to sign new bills into law in his first 100 days of his presidency, and revoke some of the Trump Administration's Executive orders. He has put a pause on the building of the Mexican border wall, and is allowing transgender individuals to join the U.S. Army. However, the most awaited order to be addressed by many Americans - especially in underrepresented communities - is racial equity.
On Jan. 26, Biden signed an executive order to advance racial equity across federal agencies.
"We're in a battle for the soul of this nation, and the truth is our soul will be troubled as long as systemic racism is allowed to exist," the president said. "I'm not promising that we can end it tomorrow, but I promise you that we're going to make strides to end systemic racism, and every branch of the White House and the federal government will be part of that."
The policy calls for federal agencies to engage in equity for all, which applies to people of color, and historically underrepresented groups which are also impacted by poverty—especially during the pandemic caused by the novel coronavirus. It's not just one person's job or one agency's agenda to change the approach, it's the responsibility of every citizen, and the government altogether, to advance equal opportunity, civil rights, equity, and racial justice.
"Our country faces converging economic, health, and climate crises that have exposed and exacerbated inequities, while a historic movement for justice has highlighted the unbearable human cost of systemic racism," Biden wrote in the memo. "Our nation deserves an ambitious whole-of-government equity agenda that matches the scale of the opportunities and challenges that we face."
Additionally, Biden ordered every federal agency to look into equity in their plans of action within 200 days and come up with solutions if any discrepancies appear.
Domestic Policy Council Director Susan Rice is in charge of leading the racial equity interagency process ordered by the president, who has also ordered the Office of Management and Budget to issue more funds to underrepresented groups.
Following former President Obama's footsteps, Biden is also focusing on abolishing private prisons, due to daily reports of abuse regarding inmates - primarily those of color.
By creating equity for all across the nation, job opportunities are also being created. According to an analysis, giving access to higher education, closing the racial wage discrepancies, giving a housing credit, and providing lending opportunities would result in an extra $5 trillion in the total national product in the U.S. economy over the next five years.
"The Federal Government's goal in advancing equity is to provide everyone with the opportunity to reach their full potential," Biden wrote. "Consistent with these aims, each agency must assess whether, and to what extent, its programs and policies perpetuate systemic barriers to opportunities and benefits for people of color and other underserved groups. Such assessments will better equip agencies to develop policies and programs that deliver resources and benefits equitably to all."
Another big step for the new presidency is the removal of the 1776 Commission - which was endorsed by former President Donald Trump. The 1776 Commission disregarded historical facts in American history about
slavery as a counter-argument to The New York Times' 1619 Project. In addition, Biden repealed Trump's order to halt diversity and inclusion training for contractors and government agencies.
During these current times of hardships caused by the pandemic, many underrepresented groups are finding themselves homeless due to eviction and without any cushion from the government. Therefore, the Biden Administration ordered the Department of Housing and Urban Development (HUD) to rectify racially discriminatory federal housing policies which have accorded wealth gaps for generations. Despite the current situation, people are in need of housing.
"We have never fully lived up to the founding principles of this nation, to state the obvious, that all people are created equal and have a right to be treated equally throughout their lives," said Biden. "And it's time to act now, not only because it's the right thing to do, but because if we do, we'll all be better off for it."
Last year, the non-profit organization Community Change decided to venture into a different direction regarding national policy to address the issue of housing discrimination. Their Housing Playbook Project's mission is to redirect guidelines and establishments impacting underrepresented low-income individuals, mostly people of color. The project is supported by the Ford Foundation.
"Regardless of where we come from, what we do for work, how we identify, or whether we've been caught up in our unjust criminal system, everyone deserves a roof over their head," said Community Change President Dorian Warren. "The Biden-Harris Administration has signaled that they would make racial justice and equity in COVID-19 relief and long- term economic policy a priority. Safe and reliable housing is the cornerstone to economic security. This proposal is a blueprint for how to help move the country toward that vision."
The Biden Administration declared its commitment to working together with Congress on laws to triple investments for Title I schools presenting low-income children, investing in historically African-American colleges and universities, and expanding funds for underrepresented-owned small businesses.
"I firmly believe the nation is ready to change but the government has to change as well," Biden stated. "We need to make equity and justice part of what we do every day. Today, tomorrow, and every day."