Festival to honor Diahann Carroll
Gala set for March 25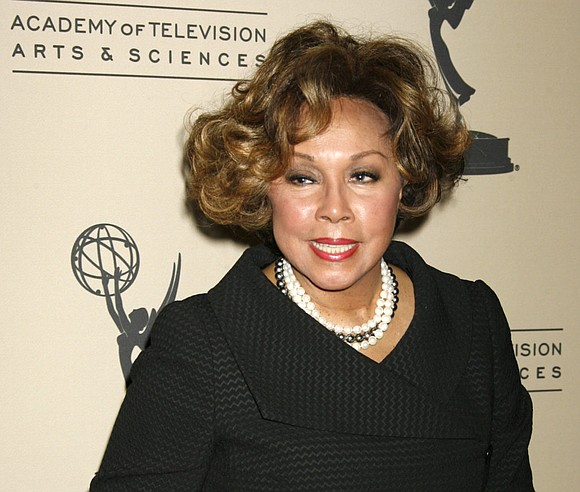 The 28th Annual Los Angeles Women's Theatre Festival (LAWTF) will honor five women for their exceptional career and life achievements in the Opening Night Champagne GALA and Awards Ceremony March 25 at 7 p.m. in a virtual presentation. Admission to the GALA is $25. A VIP all-access pass for the entire virtual Festival is available for $90.
For reservations, call (818) 760-0408 or go to http://www.lawtf.org. The late Diahann Carroll is this year's recipient of the Infinity Award, memorializing exceptional achievements of a theatre artist. An icon and a trailblazer on stage, on screen and on television, Carroll made her Broadway debut in the Harold Arlen/Truman Capote musical "House of Flowers," starring subsequently and becoming the first
African-American female actor to win a Tony® Award for Richard Rodgers' "No Strings," followed by "Agnes of God," "Black Broadway," the national touring company of "Same Time Next Year," the Canadian production of "Sunset Boulevard," "Bubbling Brown Suga," "Love Letters," and more.
Carroll's film career spanned over six decades and included an Oscar®-nominated performance in "Claudine," "Carmen Jones," "Paris Blues" and more. As the first African-American female star of a dramatic television series, "Julia," she won a Golden Globe Award. She subsequently became the first Black female to star in a nighttime soap opera, "Dynasty." Carroll died in 2019 at age 84.
Additional gala honorees include Paula Donnelly, who will receive the Rainbow Award for fostering non-traditional and multicultural theatre works; Akuyoe Graham, who will receive the Integrity Award for brining credibility to her work; Shigemi Matsumoto will receive the Eternity Award for lifetime achievements to theatre; and Rose Portillo, who will receive the Maverick Award for creative work.