County nears end of most 'restrictive tier' of pandemic
Restaurants could reopen within weeks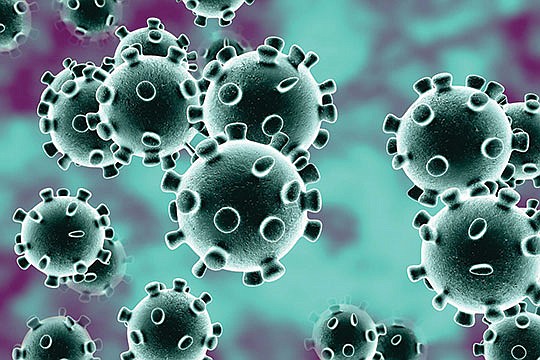 With COVID-19 transmission slowing, Los Angeles County last week had moved to the brink of emerging from the most restrictive tier of the state's business-reopening guidelines, meaning indoor dining and movie theaters could potentially be cleared to reopen by late March.
Figures released by the state March 2 put the county's adjusted average daily rate of new COVID-19 infections at 7.2 per 100,000 residents. If that number falls to 7 per 100,000 residents and stays at that level for two weeks, the county will be able to move out of the restrictive "purple'' tier of the state's "Blueprint for a Safer Economy,'' and into the "red'' tier.
Moving to the "red'' tier would authorize the county to loosen restrictions on businesses—increasing capacity at indoor retailers to 50 percent, re-starting indoor restaurant dining at 25-percent of capacity, and reopening movie theaters, also at 25-percent capacity. Museums and aquariums could be permitted to operate at 25-percent capacity, and fitness centers could resume indoor activities at 10-percent of capacity.
The state updates tier assignments for all 58 counties every Tuesday. To advance to a less-restrictive tier of the state's blueprint, a county must meet all three metrics required by the state for at least two weeks.
To advance to the "red'' tier, the county needs a new daily case rate of between 4 and 7 per 100,000 residents, along with an average testing positivity rate of 5 percent to 8 percent and a "health equity quartile''--a measurement of a county's efforts to control the virus in disproportionately impacted communities—of 5.3 percent to 8 percent.
Los Angeles County's testing positivity rate is 3.5 percent and the equity quartile is 5.1 percent, both good enough to actually qualify the county for the even less-restrictive "orange'' tier of the four-level state blueprint. To advance to that tier, the county's new case rate would have to drop to between 1 and 3.9 per 100,000 residents.
The county has been on the verge of exiting the "purple'' tier before, meeting all the required metrics last fall. But the county was unable to maintain the metrics for the required two-week period, as case rates began to rise and eventually devolved to the winter surge.
Even if the county does move up to the "red'' tier, it would still be up to county health officials to decide whether to actually loosen the business restrictions. Counties are permitted to impose more stringent restrictions than the state.