Harvard researcher: Ending pandemic centers around vaccines
Variants that spread coronavirus faster remain a global concern
By John W. Davis, OW Reporter | 3/4/2021, 9:31 a.m.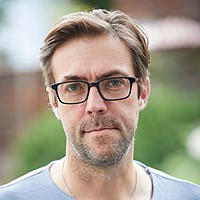 When it comes to the coronavirus pandemic, solutions are still needed to tackle ongoing global health problems.
"The idea that the virus is going to evolve does not surprise me at all," said William Hanage, associate professor of Epidemiology at Harvard University. Hanage explained that as the coronavirus mutates, it is "natural" that the virus gains the ability to transmit more easily.
Hanage discussed new variants, vaccine rollouts and COVID disparities, while participating in a Facebook Live Q&A that was presented recently by The Forum at the Harvard T.H. Chan School of Public Health.
"If something is more transmittable, it has more capacity for exponential growth," Hanage said. "...That means we're going to need to vaccinate more to control it."
The effectiveness of vaccines against new variants of the COVID-19 is an important topic for researchers. However, Hanage said it appears current vaccines are also effective at inoculating the general public against different strains of the virus.
Hanage said without vaccines, COVID-19 will continue spreading globally. That means it is also a matter of life or death for vulnerable populations that are more susceptible to contracting the virus or people who will have to wait much longer to receive the vaccine.
"We have a very non-level playing field when it comes to vaccines," Hanage said.
Hanage said it is also important that vaccine makers should be ready to "tweak" and improve vaccines to deal with virus mutations. "A vaccine that's able to prevent transmission has a value added effect," Hanage added.
However, Hanage said if a vaccine "only" prevents the coronavirus disease from severely infecting the host, that is still a very important way to prevent COVID deaths.
Hanage supports the current two-dose COVID vaccine system. "The second dose is the one that provides the long lasting immunity," Hanage said. He explained that taking the vaccine is more important than simply having antibodies against the virus from previous COVID exposure.
Hanage said that it is encouraging that the number of new COVID cases are dropping quickly. However, he believes that even as more people have received both doses of the Pfizer or Moderna vaccines, physical distancing and mask wearing should continue.
"Wearing a mask is a good show of solidarity," Hanage said, even if you've already been vaccinated.