Black organizations join forces to launch a national multi-generational wealth creation initiative
Partnership to increase investment in the Black technology ecosystem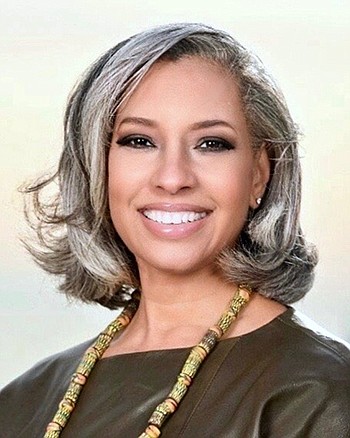 On the first day of Women's History Month, 100 Black Angels & Allies Fund, Opportunity Hub and The Links, Incorporated announced a national initiative to create multi-generational wealth in the Black community and beyond by investing in Black owned venture funds, technology startups and ecosystem building companies.
"We are proud to announce a game-changing strategic partnership with 100 Black Angels & Allies and OHUB," said Dr. Kimberly Jeffries, National President of The Links, Incorporated. "It is consistent with our Founders' vision of leadership in this ever-changing environment. As the organization, its members, communities and partners grapple with the unprecedented impacts of a global pandemic," she continued, "We believe more than ever the need for innovation, next level thinking, action and collaborations which are critical for relevance, value, wealth creation and resiliency."
As of 2016, the $171,000 average net worth of a typical White family was 10 times greater than the average $17,150 net worth of a typical Black family, according to the Brookings Institution. In 2018, The Washington Post reported that the number of Black decision-makers in venture capital dropped to 1 percent — representing just seven Black people at the 102 largest venture capital firms in the United States, according to an annual survey by the Information, a tech-news outlet. In 2019, according to the PitchBook-NVCA Venture Monitor, the authoritative quarterly report on venture capital activity in the entrepreneurial ecosystem, with support from Silicon Valley Bank and Carta, less than 1% of the $136.5 billion invested in approximately 11,000 US-based companies that are responsible for creating 60% of net new jobs went to Black high growth entrepreneurs.
Yet, according to a Washington Post analysis of data from the Federal Reserve 2013 Survey of Consumer Finances, 1% percent of Black Americans, approximately 440,000, have a net worth over one million dollars while 1.8%, approximately 792,000, generate over $200,000 annually in income.
Under its agreement, The Links, Incorporated through The Links Economic Empowerment Platform (LEEP) will make a strategic investment in the 100 Black Angels & Allies Fund and will work with the Fund to create Black angel investors, limited partners, venture capitalists and equity crowdfunding investors. The objective of the partnership is to diversify the ownership and capitalization tables of our nation's high growth Black owned startups and venture funds while ensuring career pathways for those who are often overlooked.
The Links, Incorporated will also:
• Collaborate with 100 Black Angels & Allies Fund, The University of North Carolina - Chapel Hill, Kenan Flagler Business Scale School, Duke University, North Carolina Central University and other HBCU's to launch a first of its kind "Black Technology Ecosystem Investment" Certificate Program. The program is scheduled to launch in the Fall of 2021;
• Create, together with OHUB, a pitch competition to launch at The Links 2022 National Assembly aimed at expanding opportunities and access to early-stage capital; • Host member-only webinars with equity crowdfunding and blockchain pioneers and authorities to inform the membership on the possibilities to further provide access to early-stage startup capital via the Jumpstart Our Startups Act and cryptocurrency investments, respectively;
• Provide Links members with access to OHUB-identified board advisor, director and executive roles at high growth, venture backed technology startup companies; and
• Expand its HBCU initiative by providing student memberships and scholarships to OHUB and OHUB.SXSW, respectively.
"Women of African descent have been the foundation of generational wealth creation for the Black American family," said Sampson, who serves as General Partner, 100 Black Angels & Allies Fund; Executive Chairman & CEO, OHUB; Nonresident Senior Fellow, Brookings Institution; and Keohane Distinguished Visiting Professorship at the University of North Carolina at Chapel Hill and Duke University. "It's fitting that they be given vetted access to the current opportunities in the tech, startup and venture ecosystem to create new multi-generational wealth for our families and communities," he said.