Health officials place focus on vaccinations by age
Shift from specific occupations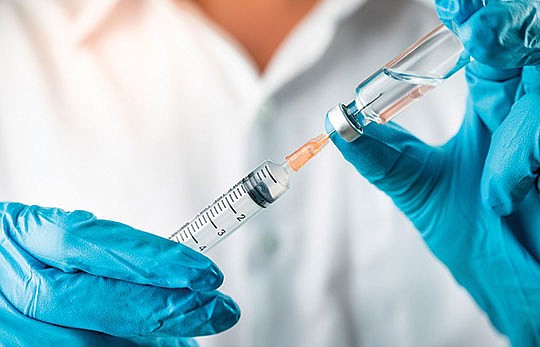 Los Angeles County officials said this week they will follow state guidance in moving from vaccinating residents by occupation to focus solely on age—once a significant number of the roughly 3 million people who qualify in this tier or the next get their shots.
The county is currently vaccinating health care workers and residents 65 years and older, who were made eligible based on recent federal and state guidance.
Beginning in mid-February, eligibility will expand to include education and child care, emergency services and food and agricultural workers, which county Public Health Director Barbara Ferrer said amounts to roughly 1.4 million people. There are about 1.5 million adults 65 or older countywide.
"We are going to need to work with the state and with the federal government to get a lot of vaccine supplied, but I think after that, they are going to dispense with the tiering and move to prioritization by age group, which will be so much simpler,'' Ferrer said.
Ferrer said she didn't yet have details on how those age groups would break out, and a news release in which Gov. Gavin Newsom announced a plan to streamline allocation did not offer additional specifics.
Ferrer and various board members expressed optimism that the Biden administration will be more transparent about future supply, which could also make distribution more efficient.
Long Beach Mayor Robert Garcia told the board that his city, which has its own health department, stands ready to help vaccinate residents in surrounding cities.
"We would love the county to consider allocating its vaccine for the cities around us,'' Garcia said.
Supervisor Janice Hahn this week asked Ferrer whether the county was likely to give up its scarce vaccine supply to others, noting that Long Beach has been able to distribute 100 percent of its doses.
"We're going to do everything we can to help with getting those doses out,'' Ferrer said. "We are particularly anxious to partner with any health care partners who are willing to open up ... vaccination sites.''