Start the New Year with delicious Sonoran-Style Recipes
Taste of Tucson is inspired by the rich culture of Southern Arizona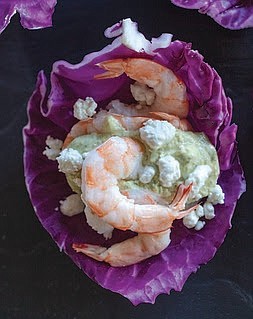 Start 2021 with a trip to the culinary region of the American Southwest with a delicious new cookbook dedicated to foods inspired by the cultural and culinary diversity of the area. Cookbook author, blogger and award-winning food photographer, Jackie Alpers has created a delicious love letter to the influential food of the Southwest in TASTE OF TUCSON: Sonoran-Style Recipes Inspired by the Rich Culture of Southern Arizona. The book celebrates, through more than 70 recipes and photos, the unique mix of cultures that create Southern Arizona's incredible Sonoran-style cuisine.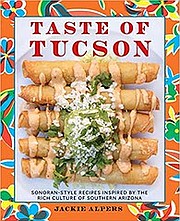 Alpers shares her own inspired recipe creations in this book as well as recipes from 16 of her favorite regional restaurants and chefs, while incorporating the history of the region, the mysticism and lore, and how it has contributed to the food of the people who live there.
"TASTE OF TUCSON is about how the evolution of food culture in my community inspired me," Alpers said. "The cuisine of this region emphasizes its connection to Sonora a state in Mexico. Though the borders have been redrawn over the years Sonora (which Tucson was part of until only very recently) remains only sixty miles away. This cookbook is about inclusion and it is also about diversity. You will see the merging of cultures over time and the way food has progressed in one of the oldest continually inhabited cities in North America."

The city of Tucson was designated as the first food capitol of gastronomy by UNESCO. The city's agriculture heritage extends back thousands of years, its rich and diverse culture celebrated in the delectable food dishes and vibrant local ingredients. Building from tried-and-true basics and tutorials on tacos, enchiladas, carne asada, and huevos rancheros, Jackie reveals secrets to making the Tucson area's most unique Sonoran style savories and sweets. Chapters include Sonoran-Style Staples; Salsas, Dips & Toppings; Beans, Rice & Calabacitas; Breakfast Anytime; Soups & Salads; Main Dishes; Street Snacks; and Desserts. The book also includes chapters about the cuisine of Tucson, history, and timeline.
Recipes in the book include:
Calabacitas con Queso

Molletes

Teresa's White Menudo

Red Pozole

Quick & Easy Chicken Tortilla Soup

Topopo Salad

Potato Salad with Chile Lime Vinaigrette & Red Onion

Carne Asada Tacos

Coctel de Camarones (Sonora-Style Shrimp Cocktail)

Mini Chimichangas

Spicy Citrus Shrimp Ceviche Tostadas

Chicken Mole Amarillo

Beanie Weenie Tacos

Duros with Calamari

Lemon Tres Leches Poke Cake

Dark Chocolate and Coffee Figgy Pudding Cakes
"In addition to my recipes, I collected recipes from local chefs whose recipes are excellent examples of Sonoran cuisine. Some are local classics and old favorites, some are new. All are outstanding representations of Sonoran cuisine at this time, and in this place."
Some of the Tucson chefs who contributed recipes include: Daniel Contreras: El Guero Canelo; Suzana Davila: Café Poca Cosa and The Little One; Carlotta Flores and the Flores family: El Charro Café; Benjamin Galaz: BK Tacos; Amanda Horton: Desert Provisions; Teresa Matias and the Matias family: Mosaic Café; Maria Mazon: BOCA Tacos y Tequila; Isela Mejia: El Sur Restaurant; Erika Mattson Munoz: Seis Kitchen and Bruce Yim: Hacienda Del Sol.

"I'd like for TASTE OF TUCSON to be a jumping off point for readers to explore new culinary adventures. I hope these recipes and ideas inspire them to create their own recipe creations."
For cooks of all levels, from anywhere in the world who loves to dine on this Southwestern region's foods, this cookbook welcomes you to bring the Sonoran region's best and most iconic tastes into your own kitchen.